Optimization of droplet size and purity
Motivation
Catalyst particles are produced in a liquid-liquid process. The characteristics of the formed droplets are reflected in the quality of the final product. A method for analyzing droplet properties in real process conditions would be highly valuable for process development and optimization purposes.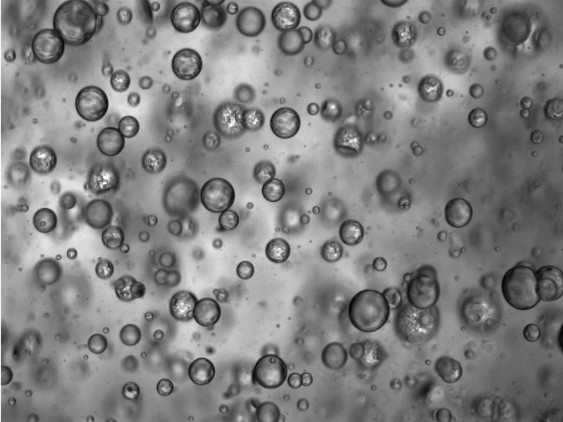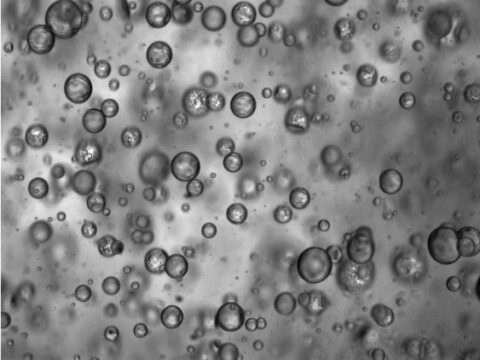 Implementation
A Pixact Droplet Monitoring (PDM) system is installed on a catalyst reactor equipped with DN65 side inlet. The standard droplet analysis algorithm is complemented with extra analysis features providing information on droplet purity.

Benefits
Real-time information on the droplet size distribution and purity is used to control the mixing and surfactant dosage of the process to improve end product homogeneity.
Process parameters
| | |
| --- | --- |
| Dispersion | Liquid-liquid + surfactant |
| Size distribution | 20…200µm |
| Concentration |  10-30 % |
| Temperature | < 80°C |
| Pressure | 6 Bar |
| Other remarks | ATEX-certified system |