Solutions
A brighter picture of your process
Based on inline process microscopy
Pixact measurement systems are based on the direct optical imaging of process suspensions in pipelines, reactors, and tanks. The image acquisition is followed by image analysis with proprietary algorithms to detect dispersed phase elements, such as particles, bubbles and crystals. As a result, detailed statistics for these elements, including size, shape, velocity and color, are obtained.
Modular product platform
Our measurement solutions are built following a modular concept. The Pixact measurement systems consist of an imaging unit – a Pixscope probe or a Pixcell flow-through cuvette – and a Pixstation main unit running the Pixact measurement software. Application-specific analysis modules can be combined with any type of imaging unit.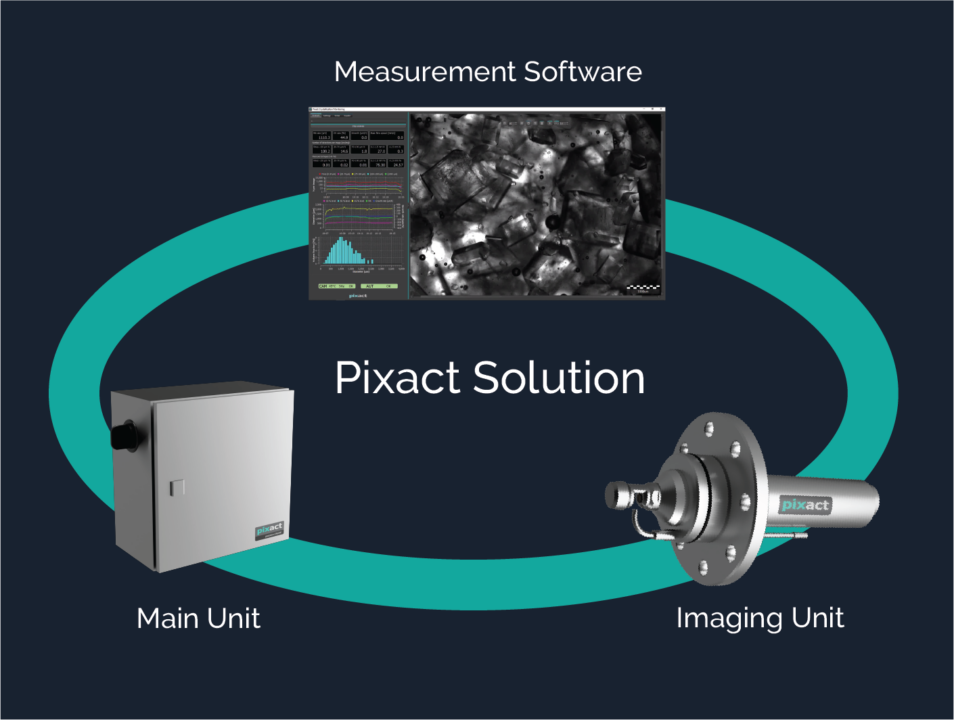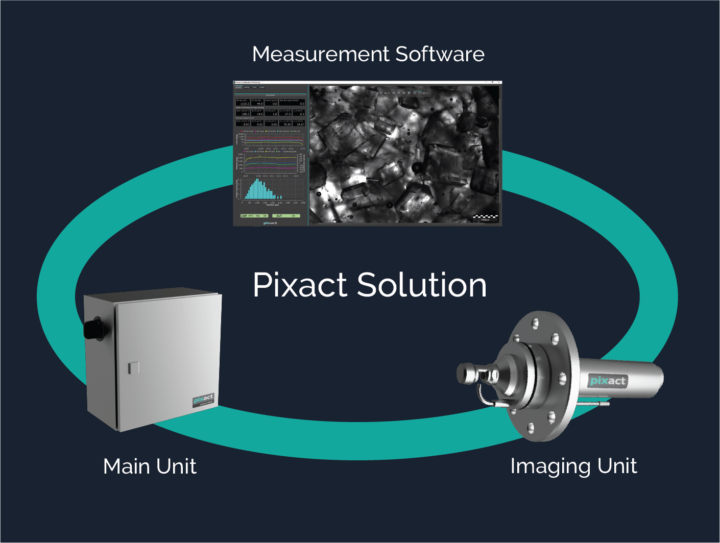 Measurement Software
Pixact Software controls the entire measurement procedure, including the hardware, data acquisition, image analysis, and results post processing. Depending on the system specification, the operation varies from a fully automated inline measurement to a manually controlled data collection and analysis. Pixact Software can be configured from a robust inline analysis software to an effective R&D tool, giving access to all required settings.
Key Features
User-friendly adjustment of imaging parameters
Automatic camera controls to optimize the image quality in varying process conditions
Adjustable image refresh frequency with zoom and pause features
Image recording capabilities with time stamps for later inspection or analysis
Powerful analysis algorithms
High-performance image analysis techniques to produce real-time quantitative measurement information from the image stream
In-house developed image analysis modules available for several application analyses – customized analysis features on request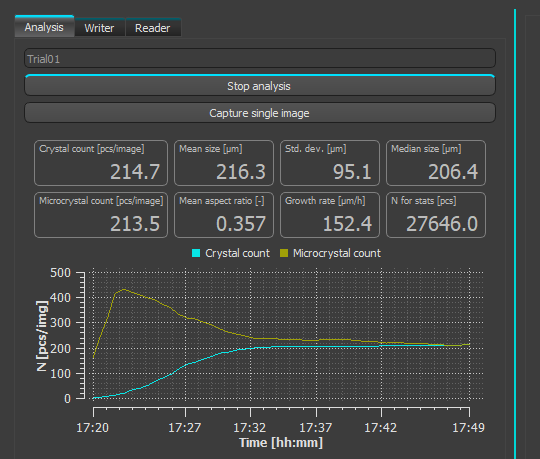 Flexible reporting tools
Image data storing to internal or external hard drive
Internal database for the measurement results
Export results in the Microsoft Excel ®, CSV, or ASCII format
From systems equipped with an automation interface, results can be transmitted to external data collection using OPC-UA, Pronet or another standard protocol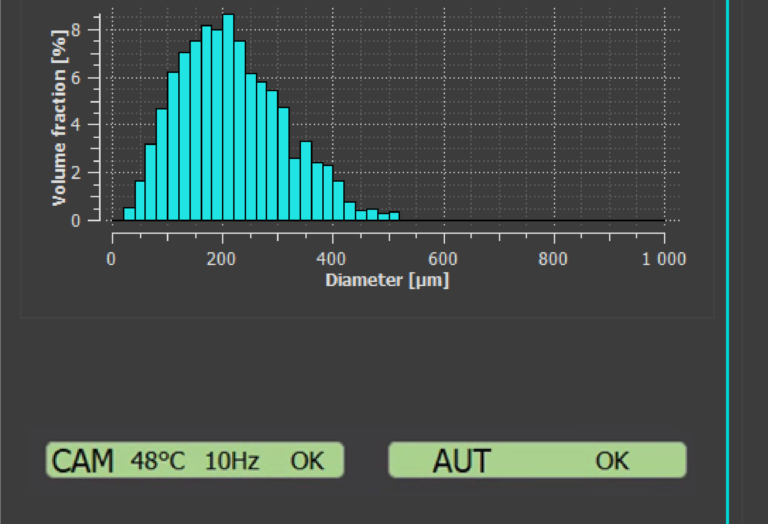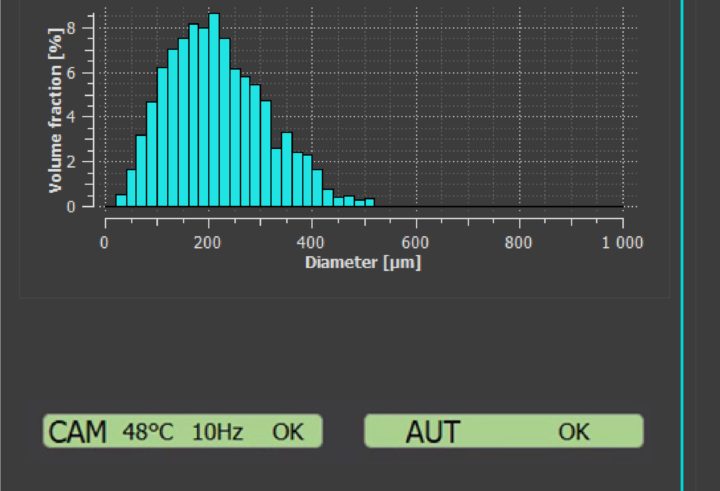 Pixscope
The Pixscope probe can be installed in reactors, vessels and tanks. The tip of the probe is submersed into the suspension. The images are captured as the suspension flows through the measurement gap in the tip using a transillumination setup. The Pixscope probe requires a DN25 or larger fitting. Custom adapters can be delivered for existing inlets.
The Pixscope probes are available in various dimensions:
Various wet-part diameters are available, starting from 19 mm
Length of the wet-part varies between 50-300mm.
Width of the measurement gap 3/5/10mm (fixed, not adjustable)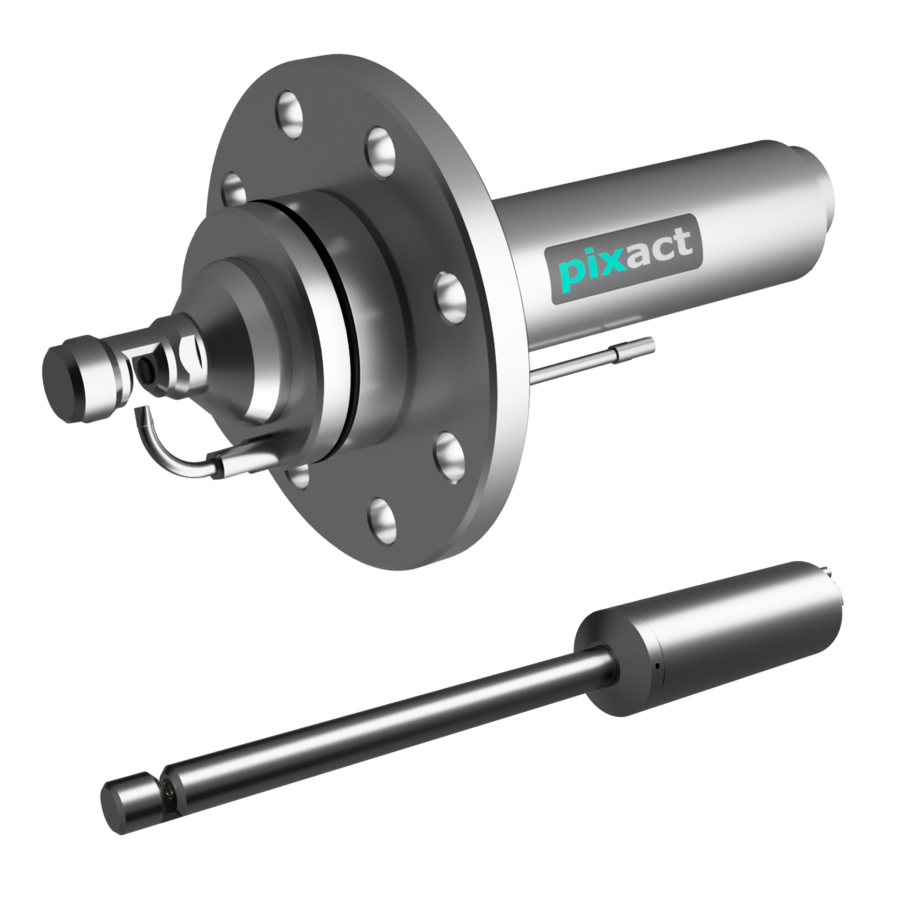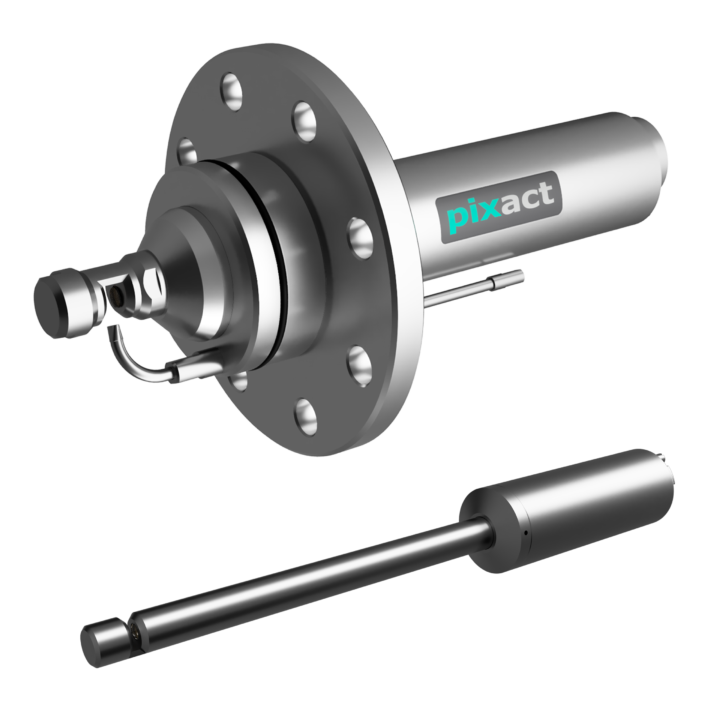 Pixcell
The Pixcell flow-through cuvette can be installed on process lines and dedicated sampling lines. The suspension is fed through the cuvette where images of the suspension are captured using transillumination.
Several standard flow inlet/outlet sizes are available:
DN06 (1/8″), DN08 (1/4″), DN10 (3/8″), DN15 (1/2″), DN25 (1″), DN50 (2″)
Custom sizes are available on request.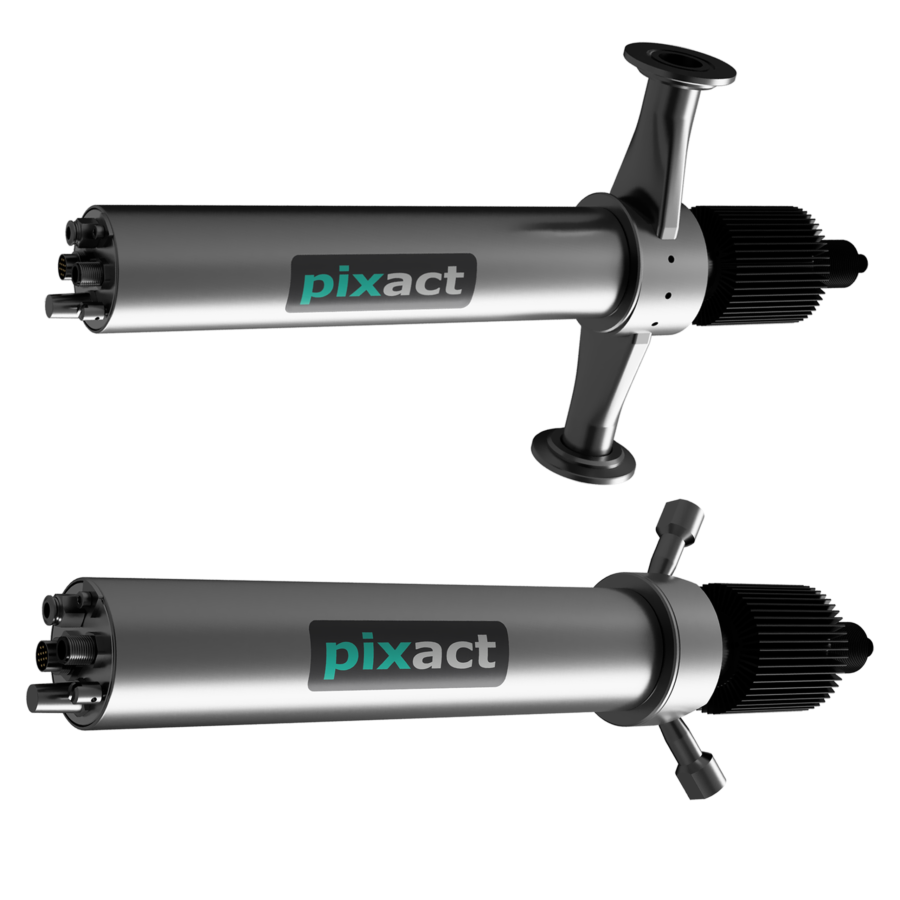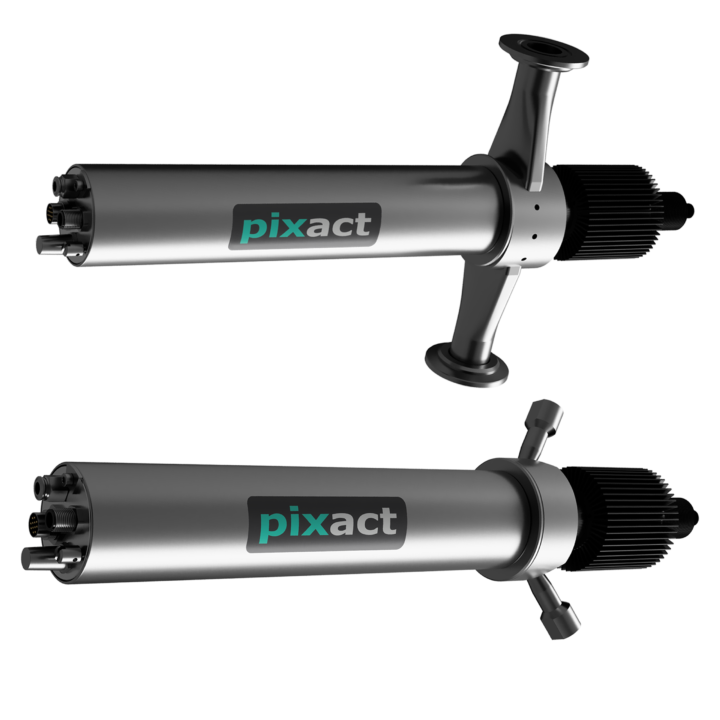 Pixscope SG
The Pixscope SG is a front light version of the Pixscope probe. The Pixscope SG is non-invasive, as it is installed on the sight glass of a reactor or pipeline. Thus, the probe is not in direct contact with the suspension. The images of the suspension are captured through the sight glass.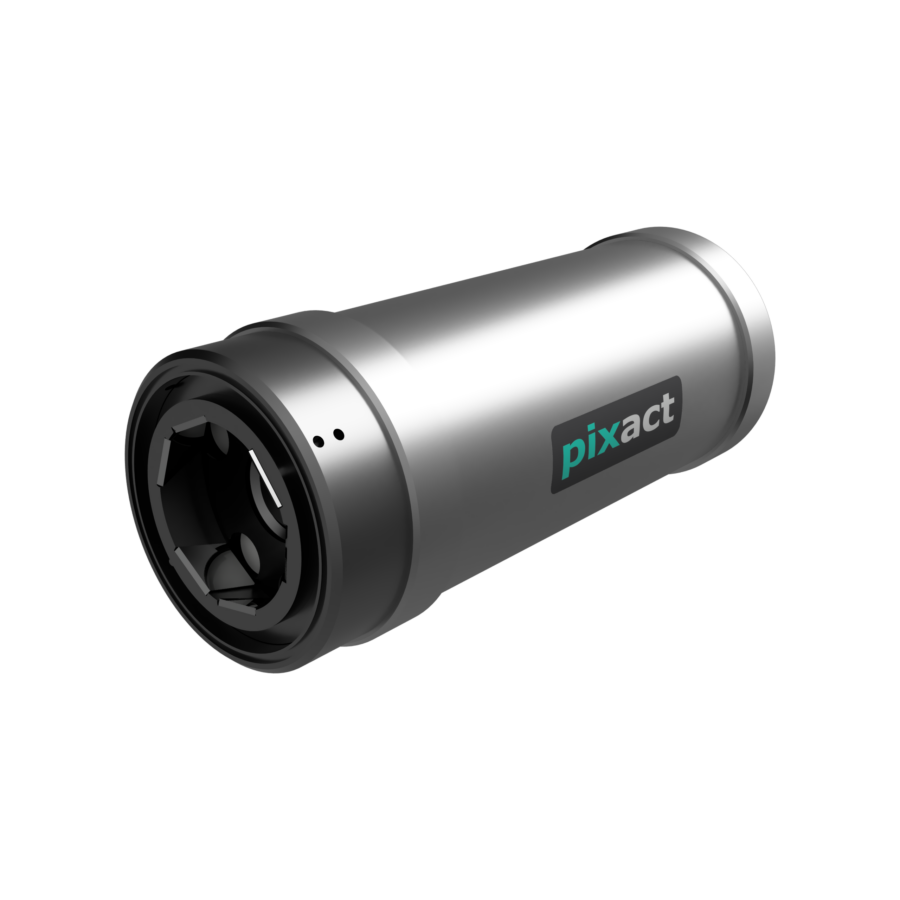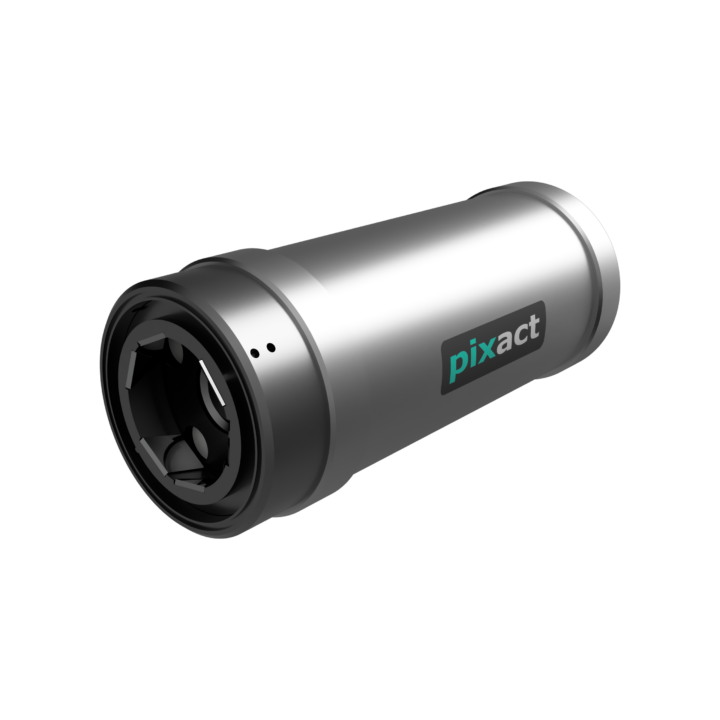 Pixstation LAB
Pixstation LAB is a portable main unit to the Pixact measurement system. It is designed for R&D use in laboratories and pilot facilities where the measurement location may change frequently. Portability also allows the system to be shared between user groups and even different locations.
Through a flexible communication interface, signals from thermocouples and pressure sensors can be logged in the Pixact system. The system is also able to control selected stirrers and poultices enabling real-time automated process control and optimization based on measurement data of particle size, morphology and concentration.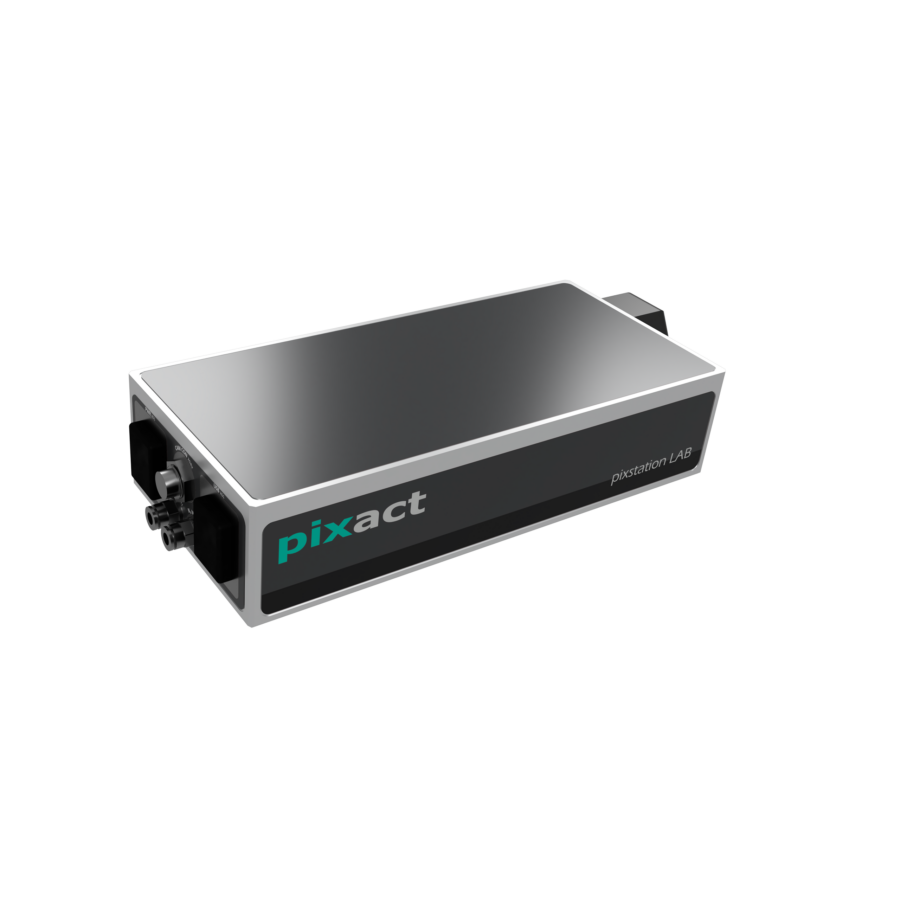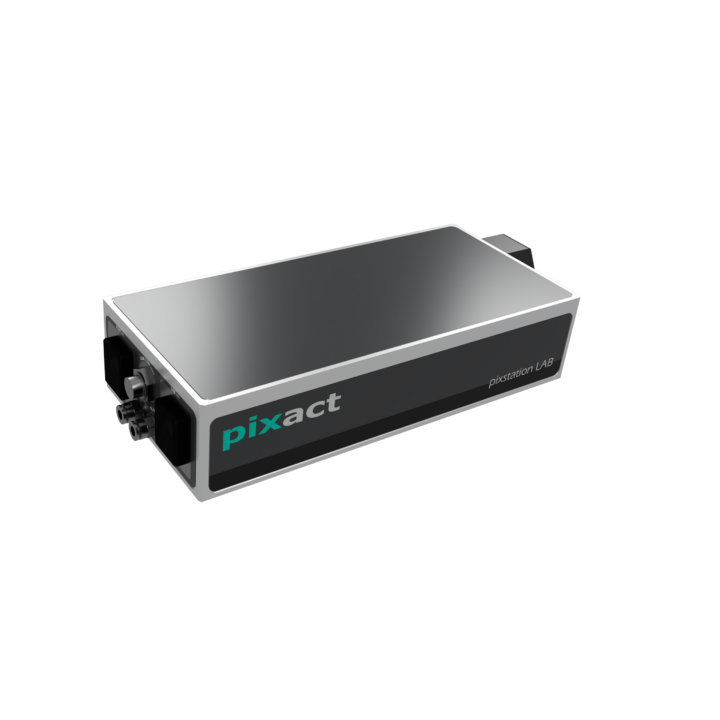 Pixstation ONLINE
Pixstation ONLINE is the Pixact main unit for industrial inline use. It houses the measurement computer, automation gateway, power supply and all connection terminals to external systems. The cabinet can be equipped with local or remote display to view the Pixact software user interface. With IP65 level protection the cabinet can be installed in the field next to the imaging.