Measurement of droplet size distribution
Motivation
Information on the droplet size distribution generated by a high-pressure spray nozzle at various operating points is required for the CFD modeling of a combustion process.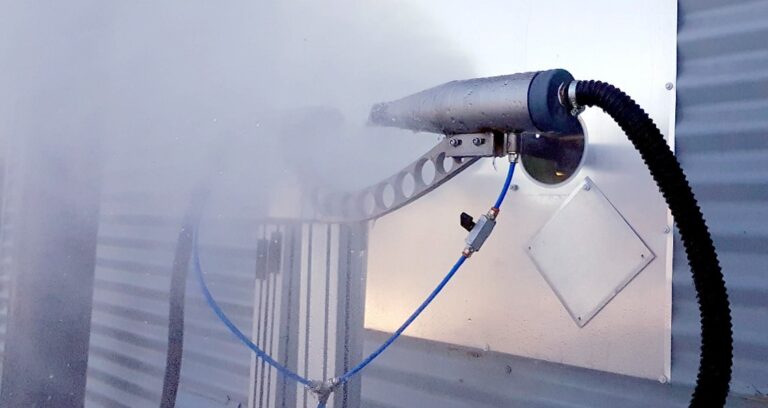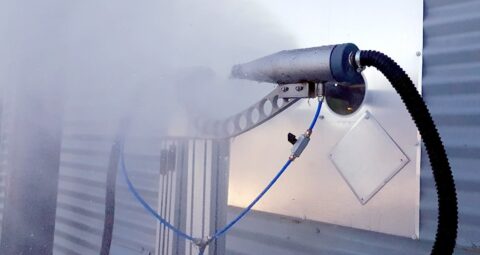 Implementation
The Pixact spray analysis system is installed on a 2D linear unit to map several spatial locations inside the spray cone. In addition to droplet size, droplet velocity is measured, which enables the calculation of the mist flux.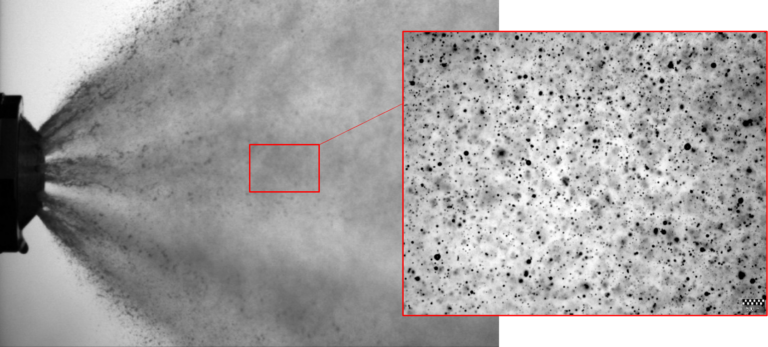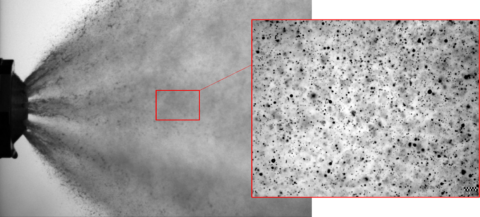 Benefits
Detailed statistics on the droplets at different distances from the nozzle and different distances from the cone center line are reported and the data is used as input for CFD modelling.
Process parameters
| | |
| --- | --- |
| Dispersion | Water spray |
| Size distribution | 5…200µm |
| Concentration | N/A |
| Temperature | 15°C |
| Pressure | Atm |